PRODUCT DETAILS
▪ Availability: Made-to-order
▪ Processing time: 1-3 weeks by 100% Handmade 
▪ Shipping time: Generally 5-7 days by FedEx/TNT
▪ Cost to ship: Free
▪ Framing: The frame is made of sustainable and environmentally friendly materials, which is light and does not deform easily, ready to hang.
▪ Packing: Canvas rolled in a quality hard paper tube or
send it in wooden cases with reinforced custom frames
▪ Material: Professional oil/acrylic paints, High-quality linen canvas.
▪ Signature: Sign by the artist on the back of the canvas by default, sign on front at the lower right corner when the customer requires.
▪ Customization: Custom size is available, please send it to us for a quote, we would reply you in 24 hours.
▪ Subject: Abstract
▪ Artist: June
About Made-To-Oder:
The work you ordered was created by the artist of the original painting.
In the process of creating painting, Artist'll show you photos and videos with the painting you ordered.

You'll be able to express all your wishes, for example about colors and shades. And Artist'll make all the necessary changes. Only when you are completely satisfied with your painting, We will express it to you by FedEx/DHL!
We will always make sure you are satisfied with your purchase.If you are not satisfied with your purchase, you can return it within 30 days of receiving an order or communicate with the seller to get the corresponding refund.
Because all the paintings are made by hand. If the buyer cancels the order for no reason more than 10 days after the purchase, the buyer will have to pay a production fee of 50-150 US dollars.
We offer complimentary exchange for damaged item. If you have a damaged item during transportation, we thoroughly apologize, and ask that you send us a message and include your order number and a photo of your damaged artwork.Let us deal with courier companies.we will ship out the replacement just in a few days. 
Please contact Info@artexplore.net or log into your account if you need to return or exchange your order.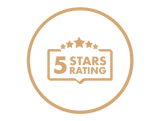 1000+ Five-Star Reviews
World-class customer service to all buyers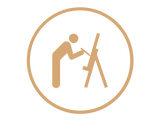 100% Handmade Painting
Original artworks entirely hand-painted by the artist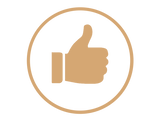 Satisfaction Guaranteed
The painting will be shipped upon satisfaction confirmation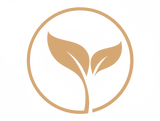 Eco Friendly
The paints and frames are made from eco-friendly materials
June Wei
Painter
Born in 1991
June is a young painter. Believing that music, art and poetry form the lungs of our existence, her sensitive Realistic works contain warm colours, dripping textures and an overall sense of humanity.

Artist Recognition

Artist featured by Artexplore in a collection

Featured in One to Watch